As almost always happens with any new Apple product launch, the launch of the iPhone 5S and the 5C too have not been spared the ever-so-thoughtful contribution of the Internet – making a bunch of funny memes!
Especially with the new fingerprint scanning technology this gadget has incorporated, it has given a lot of scope to let the creative, mischievous minds of Internet users run amok! There has been a lot of talk about this fingerprint sensor collecting private user data and sending it to the NSA. While claims about whether the NSA has anything to do with the new iPhone have yet to be settled, one can't help but laugh at the ingeniousness of the memes that are doing the rounds.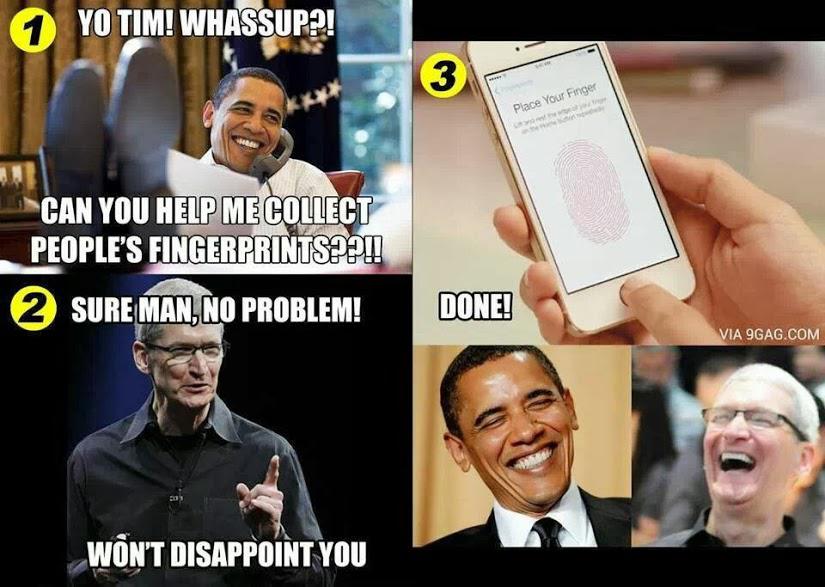 A secret pact between the President of the US and the CEO of Apple to collect fingerprints from unsuspecting iPhone users? Well, at least that is what this meme makes it out to be! Those faces in the bottom right panel… conspiracy successfully hatched, much?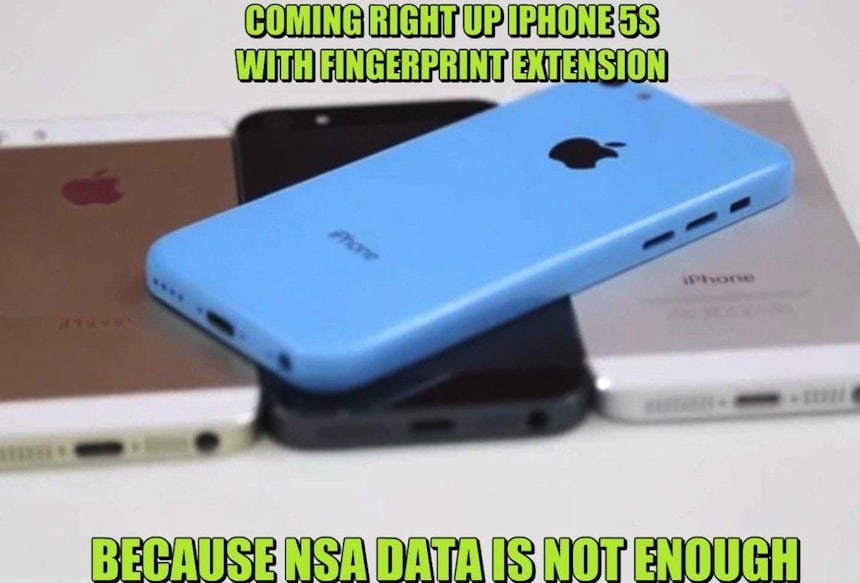 Oh well… this one's up for arguments to be thrown for or against it. But this meme hits the nail right on the head – it oozes sarcasm and is witty enough to draw a wry smile at the same time!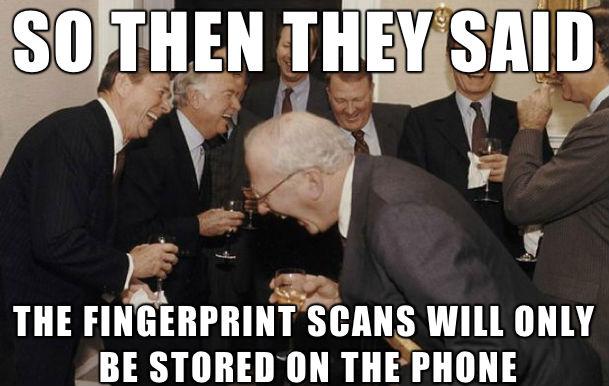 Whether the Government sees its citizens as this silly is anybody's guess, but this hilarious meme indirectly pokes fun not only at the innocent citizens who are apparently being duped by the NSA, but at the so-called "wise, old men" as well.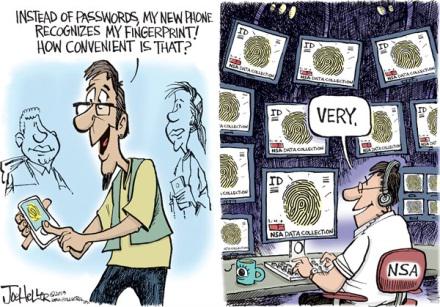 This meme plays on how the innocence of individuals is being used to the advantage of the NSA's secret schemes. The excited look on the face of the man to the left, contrasted with the smirk on the NSA man to the right is enough to evoke a pitiful shake of the head, and a wry smile at the same time.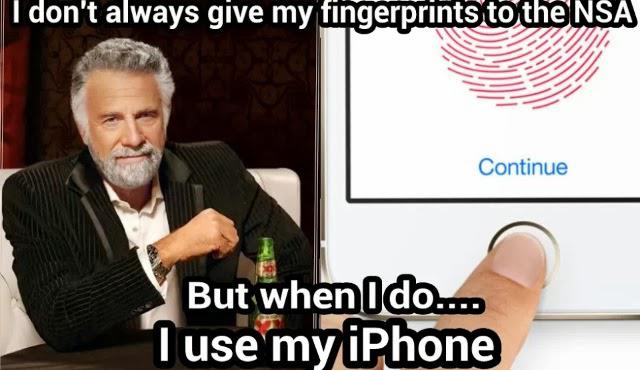 When "the most interesting man in the world" says it, you better listen to it! And if his claims about the NSA are true, there could be nothing truer than this meme. The NSA can't come to your doorstep asking for fingerprints, so what do they do? They create a carefully disguised device where you willingly give away your fingerprints yourself! Real clever, we say.
See also: What does the Internet have to say about the Shutdown?